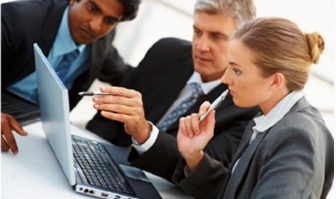 ACCOUNTING & REPORTING
We support owners and financial managers to optimise the structure of their accounting and finance functions to improve their contribution to the business. We structure our support to ensure that accounting and finance department addresses the challenges of achieving appropriate standards of control, efficient back office operations and support the business Operation through insight and challenge. Our Financial Accounting & Reporting (FA&R) offering provides an extensive range of financial accounting and reporting services with a comprehensive industry-focused approach.
Preparation of Financial Statements
Prepare financial statements with established standards as per information provided
Accounting Guidance
Help clients to adopt new accounting guidance while accounting, tax, technological systems, processes and controls change
Accounting Outsourcing
We offer day to day accounting services at onsite or offsite locations using world class software and dedicated team
IFRS Guidance
We help organizations to align accounting practices with IFRS
Accounting Policies and procedures
We support clients to develop and implement Standard accounting policies and procedures
Costing Systems and Practices
We support clients to set up appropriate costing methods like ABC, process costing, Job Costing, standard costing, contract accounting etc.